My time at Copenhagen's C40 climate summit ended with me marching
through the city, chanting for action alongside thousands of other protesters.
The pouring rain, and my lack of Danish, didn't dampen a cathartic moment at
the end of an inspiring week. I had heard about a host of brilliant initiatives
from forward-thinking city leaders, each idea lowering emissions while
delivering better lives today.
But one big issue – economics – was pushed to the margins. We
didn't fully address the issue until the last day of the conference. This was a
missed opportunity, because economics is completely tied up with sustainability
and our response to the climate crisis. Our cities can be drivers of, and
testbeds for, new economic approaches.
As the summit went on, we heard about progress on zero
carbon buildings, smart energy infrastructure, waste recycling, heat networks,
infrastructure resilience and a green new deal in every city. Economic change
is so important because continual-growth capitalism will, if left unchecked,
undermine all this great work. If we consume more and more, we face a huge
battle just to limit emissions to current levels. And those current levels put
us on course for climate meltdown.
So what can our cities do? First they, need to get an honest
picture of how much their economies drive climate change. Second, they need to
embrace a circular approach – pursuing liveable neighbourhoods over profit.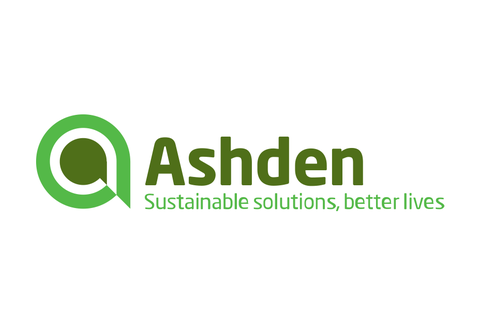 Programmes
Climate Action Co-Benefits Toolkit
Read more
Step one – face up to the consumption crisis
When most cities measure their carbon impact, they don't
fully account for the emissions created elsewhere by the things they consume.
It's much easier to make this embodied carbon someone else's problem.
But we should be learning from cities like Portland in the
US, which is pioneering new methodologies that measure the entire value chain
of a product or service. This gives you have a fairer picture of a city's
impact, and creates a platform for everyone – from residents to public bodies
to the businesses that supply them – to work together to solve the problem.
What does this mean in practice? Well, we all expect new buildings
to be energy efficient, with minimal use of energy for heating and lighting.
But manufacturing any new building produces a lot of carbon, however 'green' the
finished structure is. So shouldn't cities use new retrofit techniques to make existing buildings more efficient?
The same goes for cars and vans – even electric
ones. While these are better than high-pollution models, our top priorities should include bold schemes that get more people cycling and walking – as well as encouraging them to share cars and car journeys.
Step two – think circular
Cities should do everything they can to create circular economies,
based on recycling and reuse rather than throwing things away. This circularity
should apply to profits too, keeping them within communities where they can
drive positive change. This approach is about putting the emphasis on sustainability
– not profit and economic growth at all costs. But it needs socially connected cities
that understand citizens' needs, helping people work together and share the rewards.
So what role can climate action and sustainable energy play?
The best projects don't just cut emissions – they bring people together and deliver
a host of other co-benefits too, from better health and
transport to new skills and jobs. These often create virtuous circles of their
own – like cycle schemes that create better health and ease financial pressure
on hospitals.
Great examples include Repowering London, which helps ordinary
people set up community energy projects – such as putting solar panels on the
roofs of council estates – with the money generated funding good work in the
local area. Another co-benefit is training for disadvantaged young people.
Nature really embodies the huge power of
circular solutions. It's a neglected resource in the fight against climate
change, one which can be used by cities in every corner of the world. For
example, trees and shrubs are ultra-efficient, low-cost, practically self-repleneshing
carbon filtering tools. Medellin in Colombia has used them
to cool its streets as global temperatures rise. The co-benefits of the scheme
include a more pleasant environment, regeneration of neglected neighbourhoods
and training for local marginalised people as community gardeners.
Doughnuts and divestment
While there wasn't enough focus on economics in Copenhagen, the
subject did deliver some inspiring moments. Economist Dr Kate Raworth showed
how chasing the goal of GDP growth had created structural inequality and pushed
us toward ecological collapse. Her alternative is the doughnut model.
This combines an appreciation of planetary
boundaries with the delivery of social justice – meeting social and
environmental goals in a single approach. This great thinking could help cities
undertake a fair transition to a low carbon future.
Transforming economies is a big task – but there's one
powerful step cities could take tomorrow. If they have investments in fossil
fuels, including pensions, then they are undermining any climate action they
are taking. Money talks – and cities can send a message by backing green
investment instead.
No shortage of ambition
Copenhagen showed how determined leaders can push through
difficult decisions to create big change. Mayors like Anne Hidalgo and Ada
Colau of Paris and Barcelona have pioneered controversial but effective work to
tackle pollution in their cities. They are implementing strong measures: banning
diesel vehicles, introducing congestion charging and road tolls, and dealing strongly
with airport expansion and flotillas of cruise ships.
I was impressed by Beijing's enormous progress on cleaning
up its air, and with Hangzhou for electrifying its entire bus fleet. These measures
are not always immediately popular with citizens or indeed businesses and their
lobbyists. But they are putting health and climate before profit.
The ambition is there – I just hope our city leaders
have the courage to tackle economic change with the same fearless energy they
have given to other climate challenges.