This summer we brought together on-the-ground experts from the worlds of energy and health, to ask how we can improve lives today while also tackling the climate emergency. They shared inspiring examples and proven success stories at our conference in London.
Our illustration of the discussion – drawn live on the day –
captures some of its key themes and inspiring ideas. The image is a powerful
reminder for funders, public bodies and politicians of what really works. The
most important message? Climate action is not just about giving things up –
it's about getting a whole lot back too. Here are five essential lessons.
We need urgent action
First, the painful truth. We can't avoid catastrophic
climate change without a quick, and dramatic, cut in carbon dioxide emissions.
We're heading in the wrong direction though – in 2018, global carbon dioxide
emissions grew 2% and reached a record high of 37 billion tonnes of CO2. There
is still no sign of a peak in global emissions.
Let's motivate people
But taking on this huge challenge can bring positive change –
something we all need to shout about. Because we can't take radical steps
without serious public support – not just from die-hard climate campaigners,
but from millions of people whose concerns about global warming sit alongside a
host of other worries – such as costly heating bills and threats to their
children's health.
Many of our day-to-day problems would be tackled
by climate action, such as improving insulation in old homes, or helping people stay healthy through cycling and walking. So let's work to get everyone behind these kind of
changes – many of which will deliver better, happier lives from the moment they
are introduced.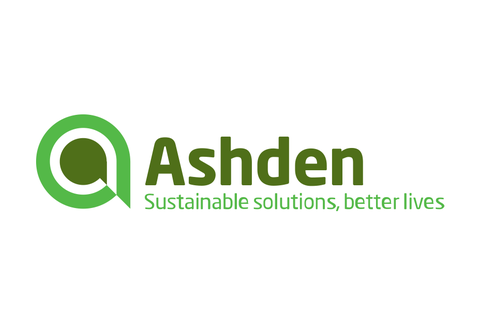 Programmes
Climate Action Co-Benefits Toolkit
Read more
Involving communities is key
Let's work with the people leading climate action in their
own neighbourhoods, and make sure all our efforts are guided by the people they
set out to help. A host of brilliant projects show us what's possible. London's
Repowering helps communities develop their own clean energy co-ops – as
well as generating clean energy, the project has given more than 100 paid
interns skills for the future. In Oxfordshire, the Low Carbon Hub has
completed more than 40 installations, backed by more than 1,000 investor
members. These have created financial savings for partners including schools, health
trusts and community groups.
Why are volunteers and supporters investing their time, effort
and money in sustainable solutions? Maybe because the benefits include a fairer
society with more opportunities for everyone. So many of the problems they
solve – from draughty homes to air pollution – hit the worst off hardest.
Councils can play a key role as community leaders bringing together citizens'
groups and local partners such as universities, local enterprise partnerships
and clinical commissioning groups to scale up good projects and initiate new
ones.
Finance is a major barrier
Along with public support, climate solutions need investment
and financing. For public bodies such as councils and health trusts, the
co-benefits approach helps here too – if the solutions have proven effects
beyond tackling global warming, they can be supported by a wider range of
funding sources.
But to make this happen, we need much more work to quantify
and understand all the benefits of climate action. More data is needed, but
also bold partnerships within and between different sectors – these will help spread
learning and highlight evidence. These partnerships can even be a money saver –
for example, councils in Lancashire have banded together to create more comfortable homes that also lower energy use.
We are all activists now
Our energy and health event featured an inspiring keynote
speech from Ellen Dorsey, executive director of ethical investment organisation the Wallace Global Fund. She said we could face down the climate emergency,
but only if we recognised the need for dramatic, systemic change. How do we
create this? A willingness to think big, try new things and work together. Our
societies are waking up to the scale of the challenge ahead – we are all activists now.