"When you have seen an Octopus in a parking garage you know something is wrong", were the words of Former Vice President Al Gore as he addressed today's C40 Cities conference.  He was of course referring to the recent flooding in Florida.
With Hurricane Florence in the North Atlantic, Super Typhoon Mangkhut in the north-west Pacific and Olivia likely to make landfall on the other American seaboard, it is an apt time to talk about climate change.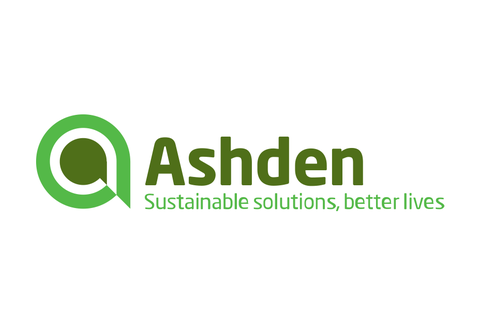 Read more
With cities responsible for more than seventy percent of global carbon emissions, the question surely is: can cities, particularly where national leadership is absent (no comment), really lead the way out of this developing crisis?
Well I wasn't sure at the beginning of my time here but I am starting to be convinced.  A bit like the Metro Mayor Cities Network that Ashden conceived to help UK cities learn from each other, C40 is doing that on a global scale with 16 mayors present from every corner of the world from Paris, to Warsaw to Durban.
These are cities that are really ramping up the pressure.  Jenny Durkan the Mayor of Seattle told us that to get citizens to use public transport they have given every child a free transit pass, their 'passport to the city' as she told us.  Los Angeles has introduced electric car share schemes to give access to some of their poorest communities; Hong Kong is embarking on a huge energy efficiency refurbishment programme for public housing whilst the Mayor of Seville, Juan Espadas Cejas, is supporting nothing short of a cycling revolution at home.
27 Jun | News
Al Gore inspires at the Ashden Awards Ceremony
Read more
But that is not enough I hear you cry.  Well some other remarkable things are happening at city and state level.  On this side of the pond, Gov Jerry Brown just signed #SB100 into law. This legislation makes California the largest economy in the world to commit to zero carbon energy. Back in London, our Mayor Khan signed the Net Zero Carbon Buildings Declaration alongside eighteen other cities including San Francisco, Santa Monica, New York, Sydney, Tokyo and Tshwane.  This means that they pledge to enact legislation to ensure new buildings operate at net zero carbon by 2030 and all buildings by 2050.
Some cities have already pledged to procure only zero-emission buses from 2025, make a major area of their city zero-emission by 2030, and encourage a shift to walking, cycling, and public transport. Cities like Mexico City, Auckland, Milan and Rome.
But of course, we know it's not about just climate change it's about the kind of cities we want to live in.  Cities with clean air, open green spaces, good jobs and healthy residents.
Anne Hidalgo, Mayor of Paris and Chair of the C40 network, made a call for other cities to realise these benefits.  It is, she said, "what citizens expect", and "we have act on the public interest.  That is our responsibility." And, of course Al Gore reminded us that "political will itself is a renewable resource".
Today is the beginning of the Climate Summit and I am quietly keeping my fingers crossed that many more cities around the world will sign up to these sorts of radical declarations driving rapid and much needed change.
After all, no-one really wants an octopus in their garage.